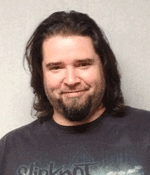 As the old saying goes, the show must go on. My radio friends and I are working to make this a productive 2017 — as we will always mourn the passing of our friend Joe. He died December 12, 2016, after he was injured in a wreck in November.
Please click/tap here for a statement from Blakeney Communications, the parent company of Rock 104.
Please click/tap here for his obituary.
Joe's family thanks everyone for their love, prayers and sincere generosity during this time. Many of you have expressed a need to help in some way. In lieu of flowers, a special account has been set up for Joe and Rachael's children's future education. Memorial contributions may be mailed to: Joe Stianche, 5 Neil Road, Ellisville, MS, 39437.